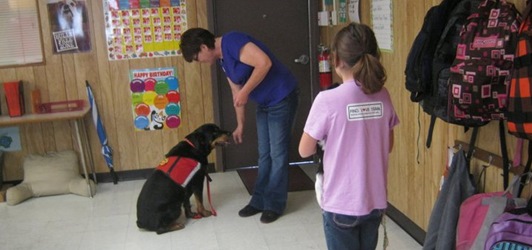 Who are we?
Find. Love. Train. was founded by Renata Simmons to share her love of animals, her extensive experience in dog training, and her passion for animal rescue. After 30 years as a pet trainer, Renata has been involved in many aspects of dog training. She specializes in positive training methods, including clicker training for the family.
Renata is experienced in the following dog training disciplines:
basic and advanced training
conformation
agility
junior showmanship
kids and canines
service dog behaviors
She also has a long list of useful and just-plain-fun tricks that you can teach your dog!
Our name comes from our devotion to helping you…
Find the right pet for your lifestyle and temperament
Love your pet silly with toys, treats and a healthy lifestyle
Train your pet to be a happy member of your family
Contact us:
email: renata@find-love-train.com
phone: 512-843-2077
Renata's Crew